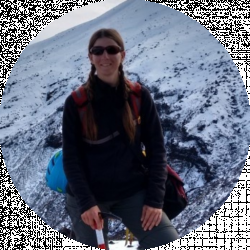 Latest posts by Kathryn Peiman
(see all)
Birds are hungry. They have higher metabolic rates than similarly-sized mammals, so they have to eat more. You can help our backyard visitors by offering them seeds in bird feeders. But if you have a lot of birds, you may go through a lot of seed. Buying in bulk is a great way to save money, but you must safely store your extra bird seed.
There are two things at play here: you want to save money, and you don't want to make birds sick. Both issues have the same outcome: keeping seeds safe and dry. I remember growing up and feeding the chickadees and cardinals in our backyard, but the raccoons discovered the seeds stored in our garbage bin and gorged themselves.
As a biologist with years of experience studying birds, I know how important nutrition is to keep our backyard friends healthy. No one wants to be responsible for accidentally hurting birds or wasting their money if the seed spoils. Let's delve into the best seed storage ideas and, in the process, add some flair to your house.
Seeds can go moldy due to heat and moisture, and mammals (mice, squirrels, raccoons, and even bears) and insects will try to eat your cache. Choosing a storage idea depends on whether you want to keep your bird seed inside or outside. Inside containers are more easily accessible and the most decorative, but may bring unwanted pests inside your house. Outside containers must be more robust and secure. A garage or shed will help keep larger mammals at bay, but containers in an accessible area like a sheltered deck may be susceptible to hungry raccoons or bears. If you know you have mice or squirrels around, go with metal; they can chew through even thick plastic.
Bottom Line Up Front
My favorite indoor bird seed storage idea was this tin decorated with British birds. I love the fluffy but realistic way these birds are painted, the size is perfect for kitchen storage, and even the color is pleasing – the light blue lid and scoop just seems calming. It's functional and attractive.
Selection Criteria
I've organized your options into three categories based on size and material: small tins that are meant for indoor use, which are often decorative and can add some flair; small or large plastic storage bins that you can use inside or outside; and large metal cans that you can also use inside or out.
I selected inside storage ideas based on their:
ability to add whimsy or color;

practicality.
The outdoor options were based on whether they were:
easy to use;

weather resistant;

insect proof;

mammal proof.
Best Ideas for Bird Seed Storage
Small Decorative Containers for Inside Use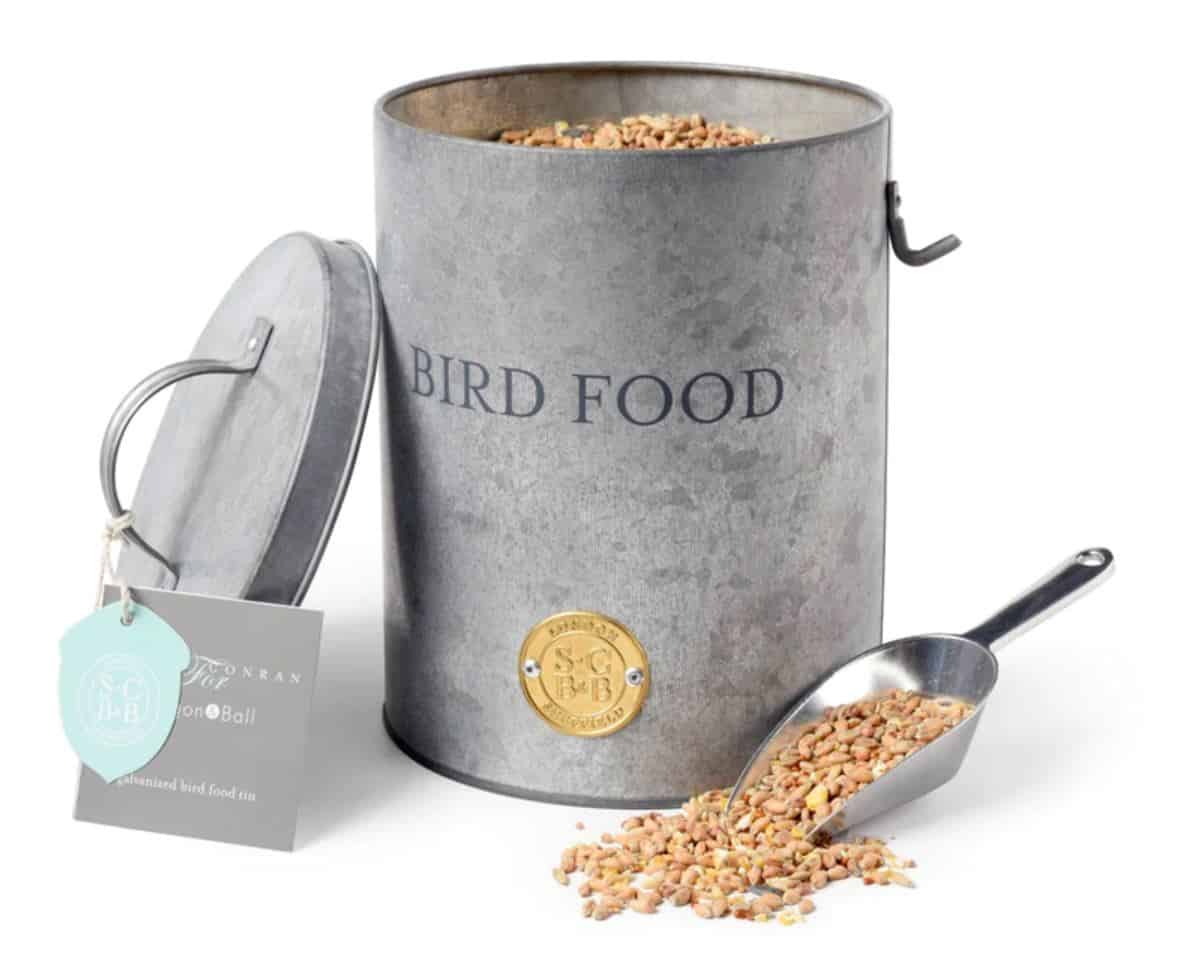 The galvanized metal evokes a rustic feeling like a country home. It's small enough that you can easily carry it even when full. I love how this one comes with a scoop that you can hang off the side of the tin.
I wish there weren't a large logo on the front, as it detracts from the design's overall simplicity and clean lines.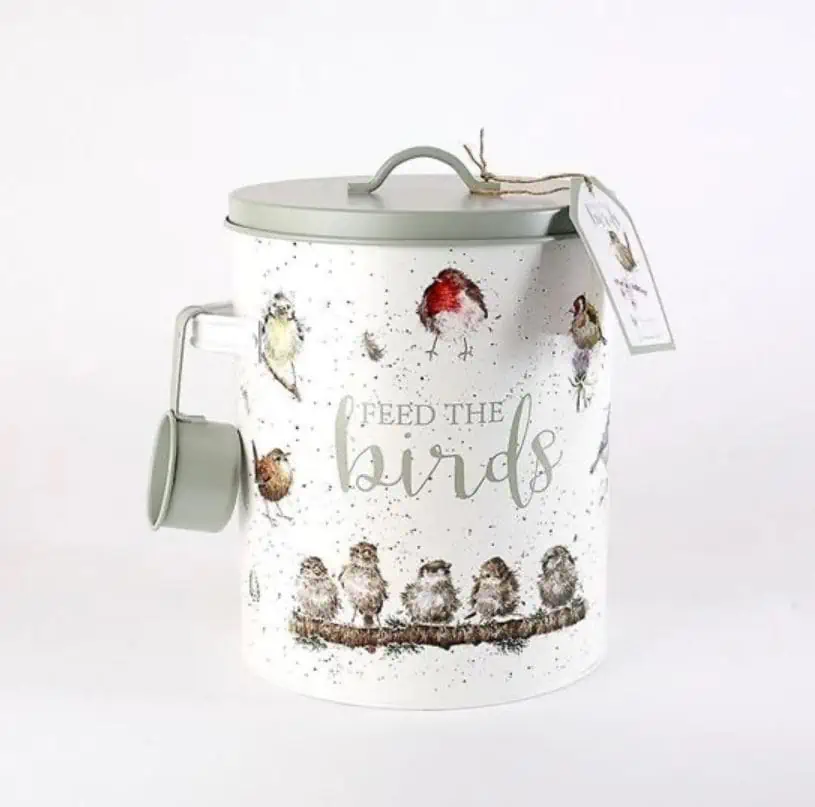 The bird paintings on this carbon steel tin are absolutely adorable. If you don't recognize them, it's because they're British species, but that certainly doesn't detract from their cuteness. It comes with a handy little scoop as well. This tin will add some whimsy sitting in the corner of anyone's kitchen; I wish it were in mine!
The shiny galvanized metal of this bin and scoop reminds me of a pioneer's house. This tin fits into a country- or retro-themed home and is perfect for someone who wants a sturdy but attractive container.
Birdseed is attractive to look at, especially if you have a seed mix with various colors. Why not show that color and texture off by using one of these tall, narrow glass jars? An added benefit is that you'll never forget whether you're running low on seeds – glance over, and you know. They come with a tightly sealed lid, and the simple, elegant black bird silhouettes and wording on the jars is very elegant.
I love the paintings of adorable mice on flowers on this small tin. It won't hold a lot of seed, but it will fit in with any decoration style. I like square shapes because they fit better into corners; I can imagine this tucked away on a shelf.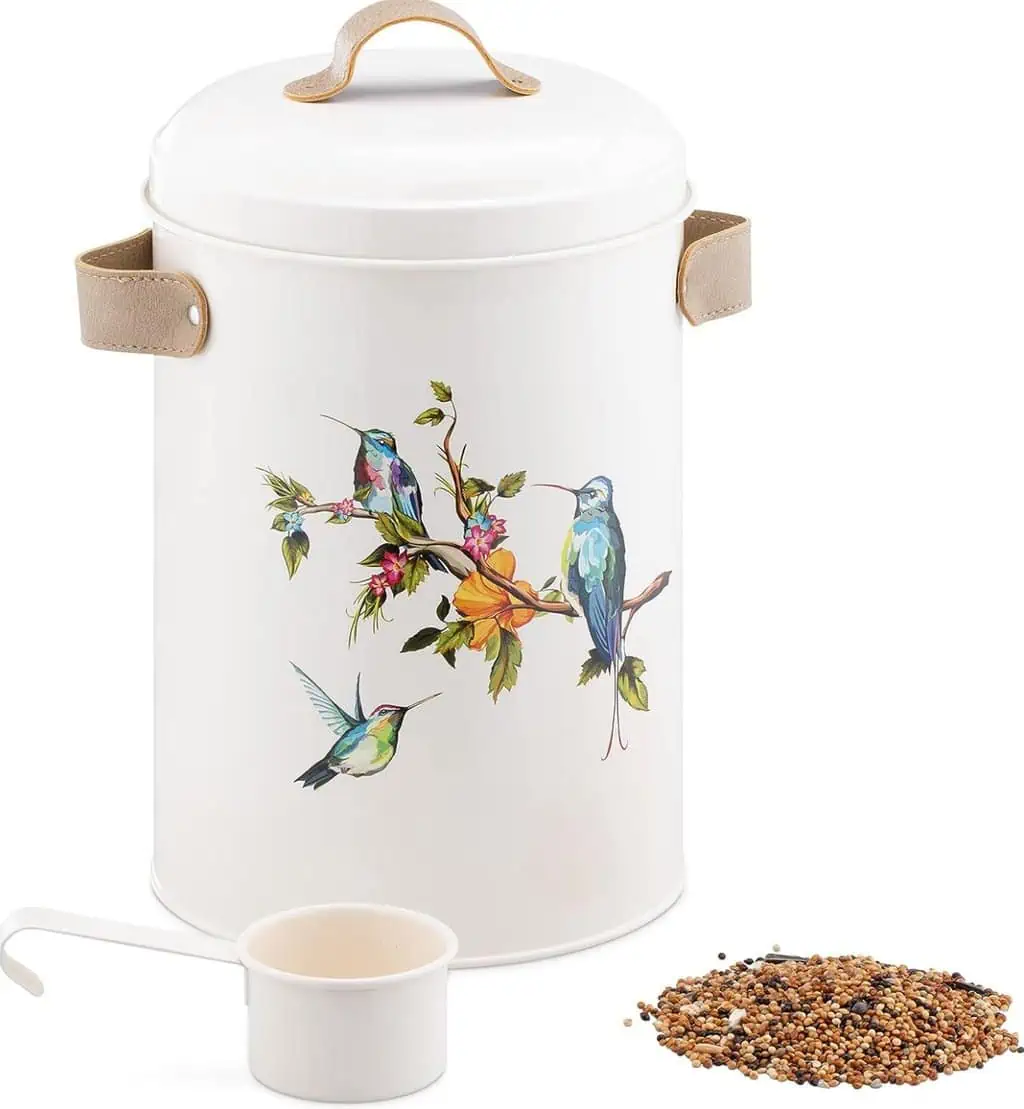 This white tin has colorful hummingbirds painted on the side, a nice decorative touch. The handles look on the small side, but it's a small enough tin that you could pick it up instead. It has a modern feel to it that will match a home's colorful décor.
The understated gray steel of these bins makes them a discreet addition to any part of your house. They're definitely on the practical side of the tin selection. Still, there's no reason you couldn't add color to these for some added pizazz.
Plastic Containers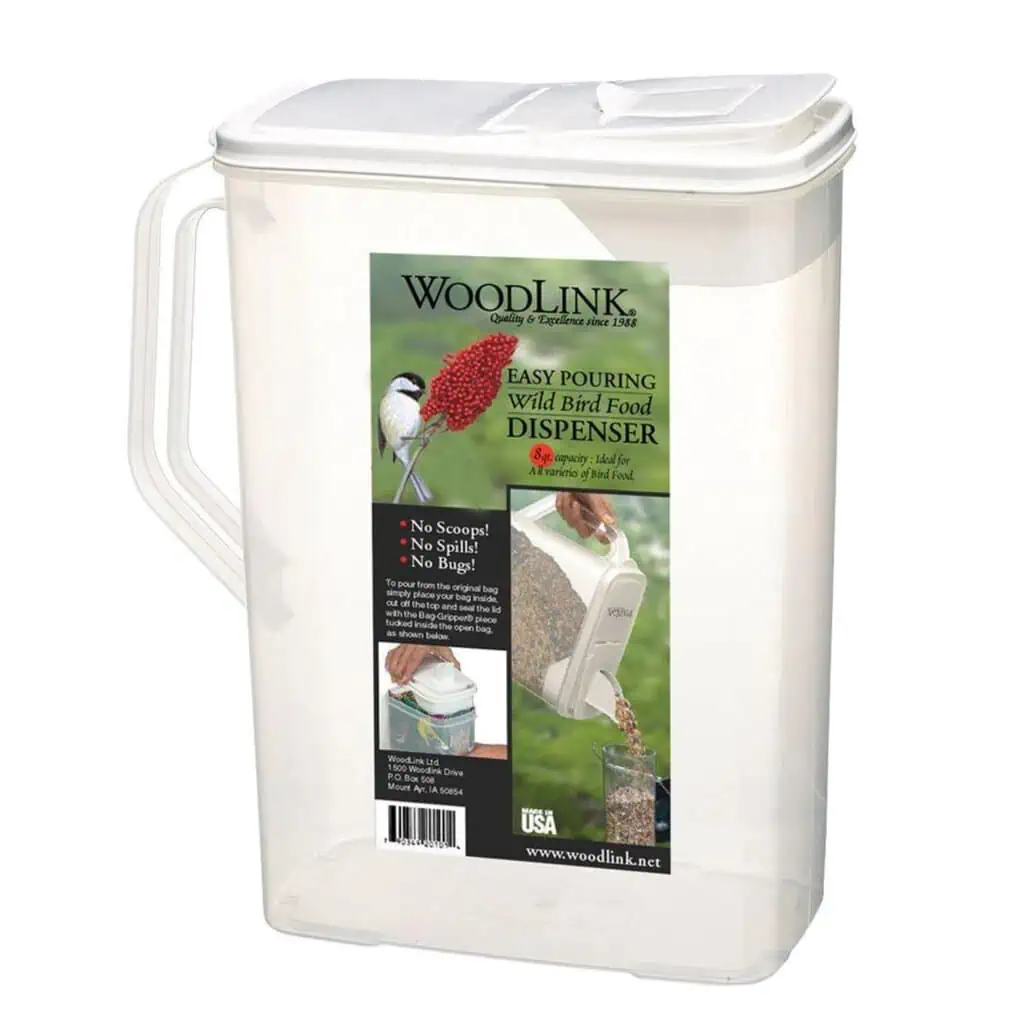 I'm a fan of the lid on this container because it converts into a spout, allowing for super easy and virtually mess-free seed pouring. I also like that the plastic is see-through, so you'll always know how much seed you have left. The plastic isn't thick enough to prevent rodents from chewing through, but at least it will deter insects.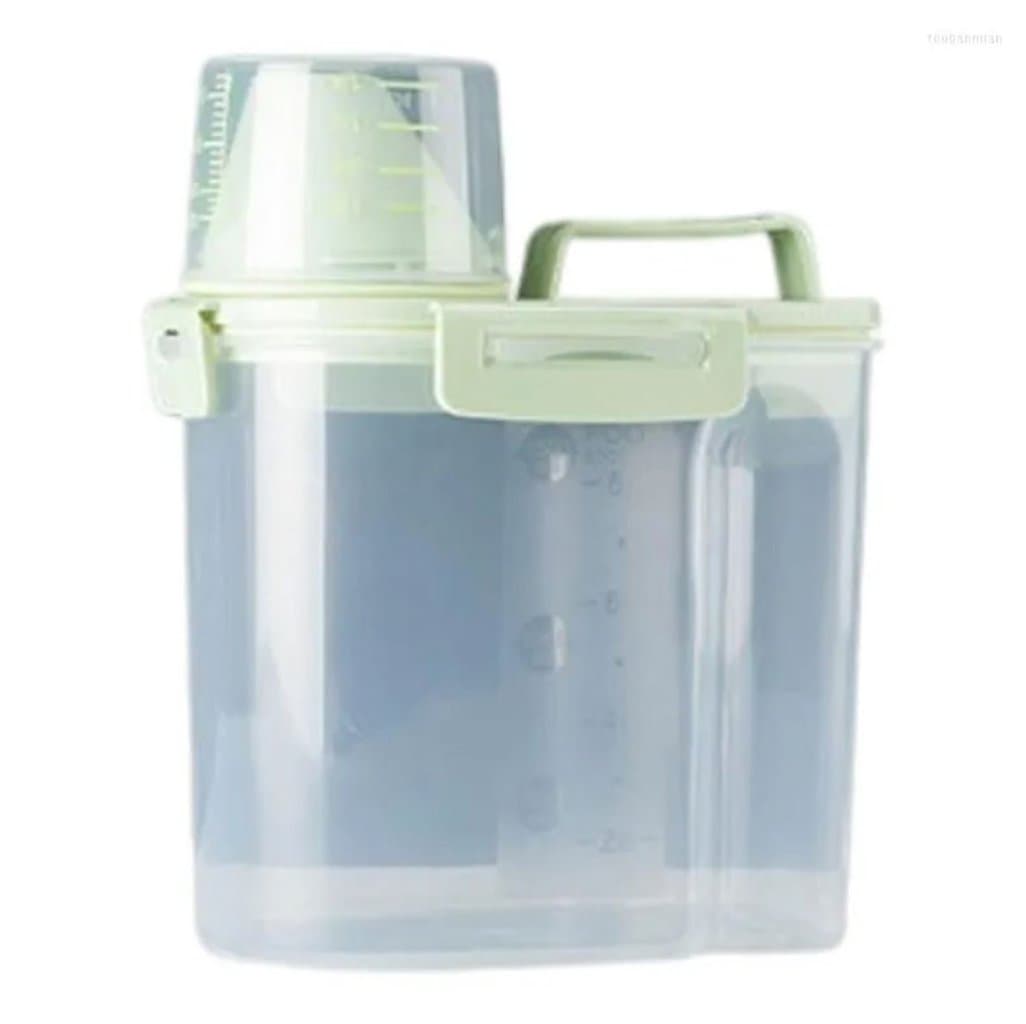 This squat container will only fit a little seed, and it has a small carry handle, but the spout makes seed pouring easy. It would be great as an intermediate storage device, especially if your large storage bin is in your basement or garage and you filled up this unit with seeds to have on hand for a couple of feeder refills. While it's not the prettiest, it is practical.
This one is low on the attractiveness list, as it looks like a small garbage can. That being said, it would be fine in a laundry room, shed, or garage.
I like the bird and leaf design embossed on the sides of this container, as it makes it seem much more decorative than it would otherwise. The airtight lid is a necessity for exposed outdoor storage. They smartly made it from food-grade, BPA-free plastic, so you're not introducing chemical contaminants into the bird seed.
While this container has a nice rubber-sealed lid for moisture control, I'm not a huge fan of the bright green side of the lid; it's certainly not subtle. Even though the container is stackable, that isn't a handy feature unless you have different types of seeds you need to keep separate.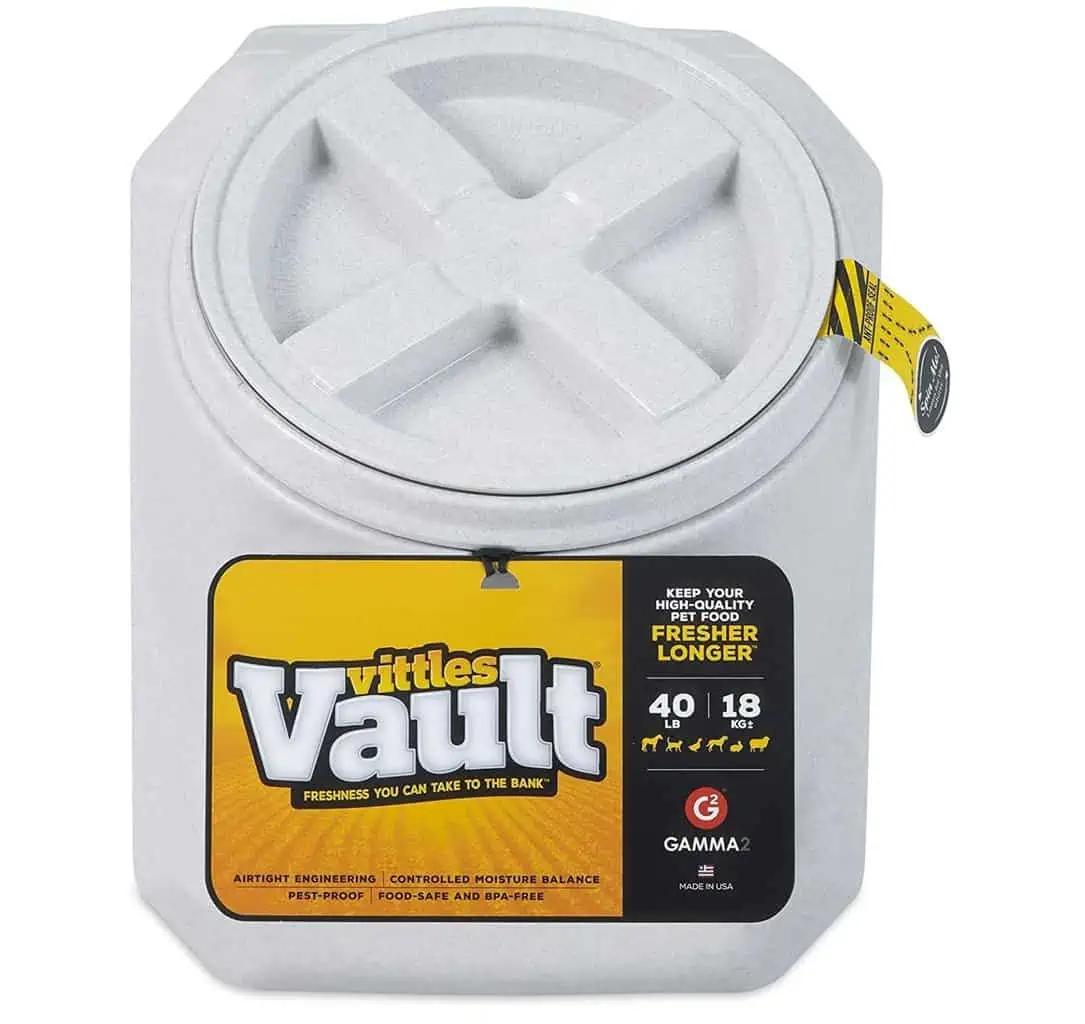 This grey plastic container looks like its title: a mini vault. It has a great airtight lid that no critter will be able to undo, so it is suitable for outdoor use. It's middle of the road in attractiveness since the vault shape is a little unwieldy, but it certainly gets points for function.
Are you worried about how heavy it can be to move a bin full of seeds? Check out this option – it's on wheels. An airtight lid and simple locking handles make it an excellent choice for keeping under the counter and wheeling out when needed. Check out the various sizes and shapes available—all very simple, functional designs.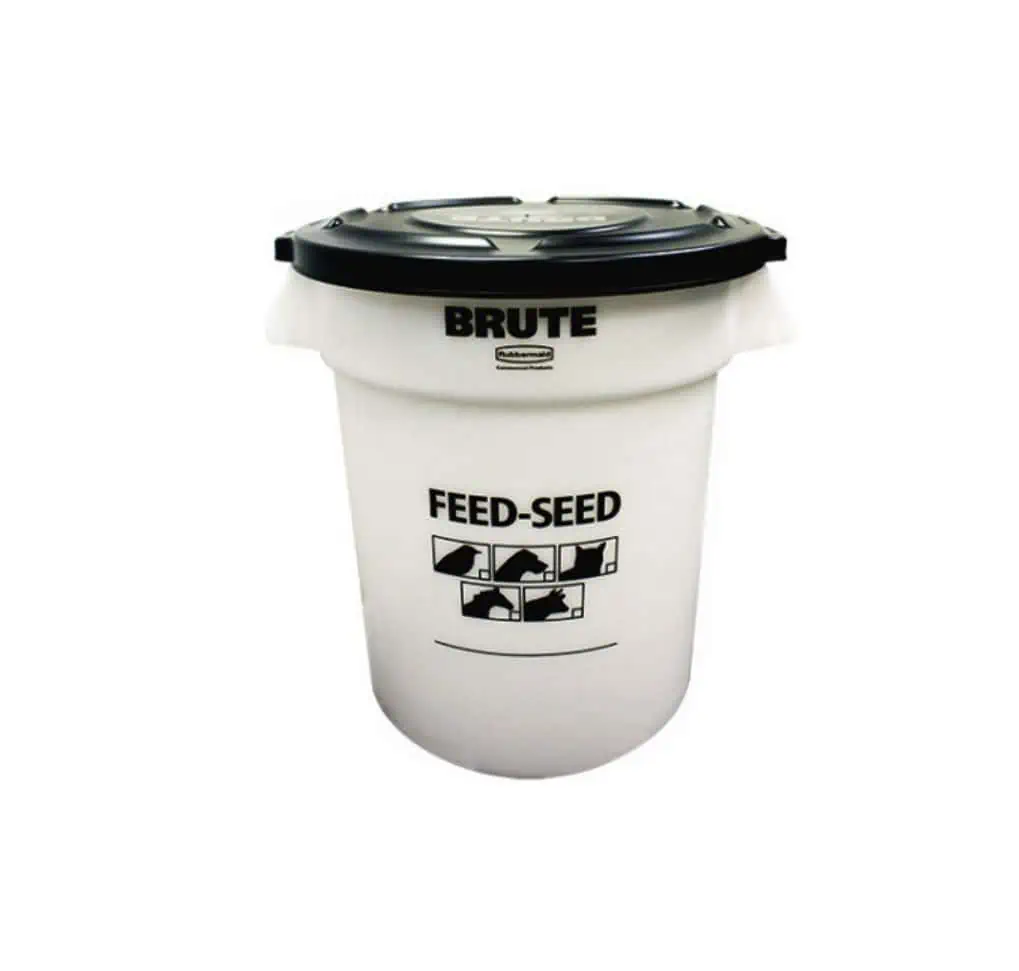 The name stamped on this bin does convey the feeling  – it's a brute! It certainly won't win any awards in the attractiveness department. Still, for overall solidity, you won't find anything better. It's BPA-free, so safe for storing food. I wonder if crafty mammals may figure out how to open the lid since it looks like it only locks by rotating – bears are smart.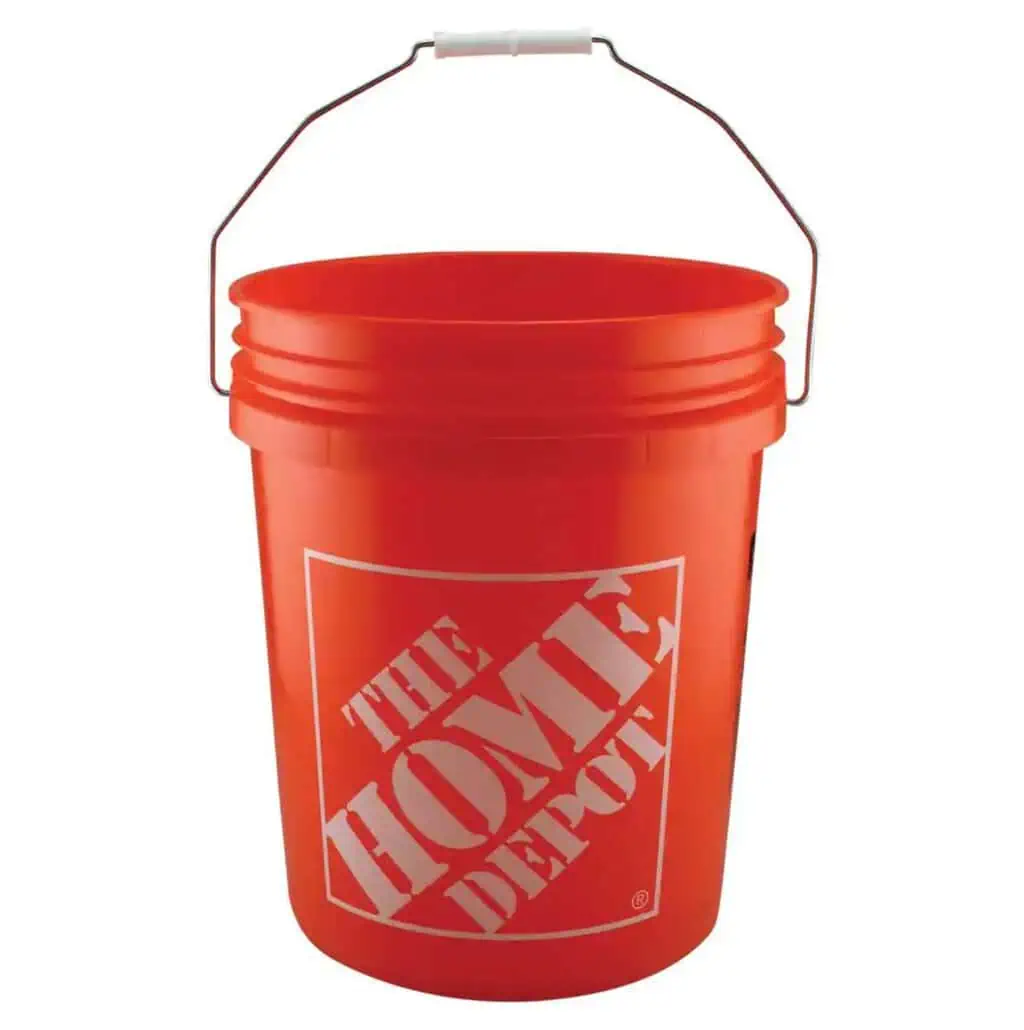 This container is the cheapest seed storage option. You can get 5-gallon buckets at most hardware stores, usually with a lid. They're cheap and pretty strong, but they're not attractive, and the tops can be tough to get off (as I know from personal experience – ugh). But you can't beat the price.
Metal Cans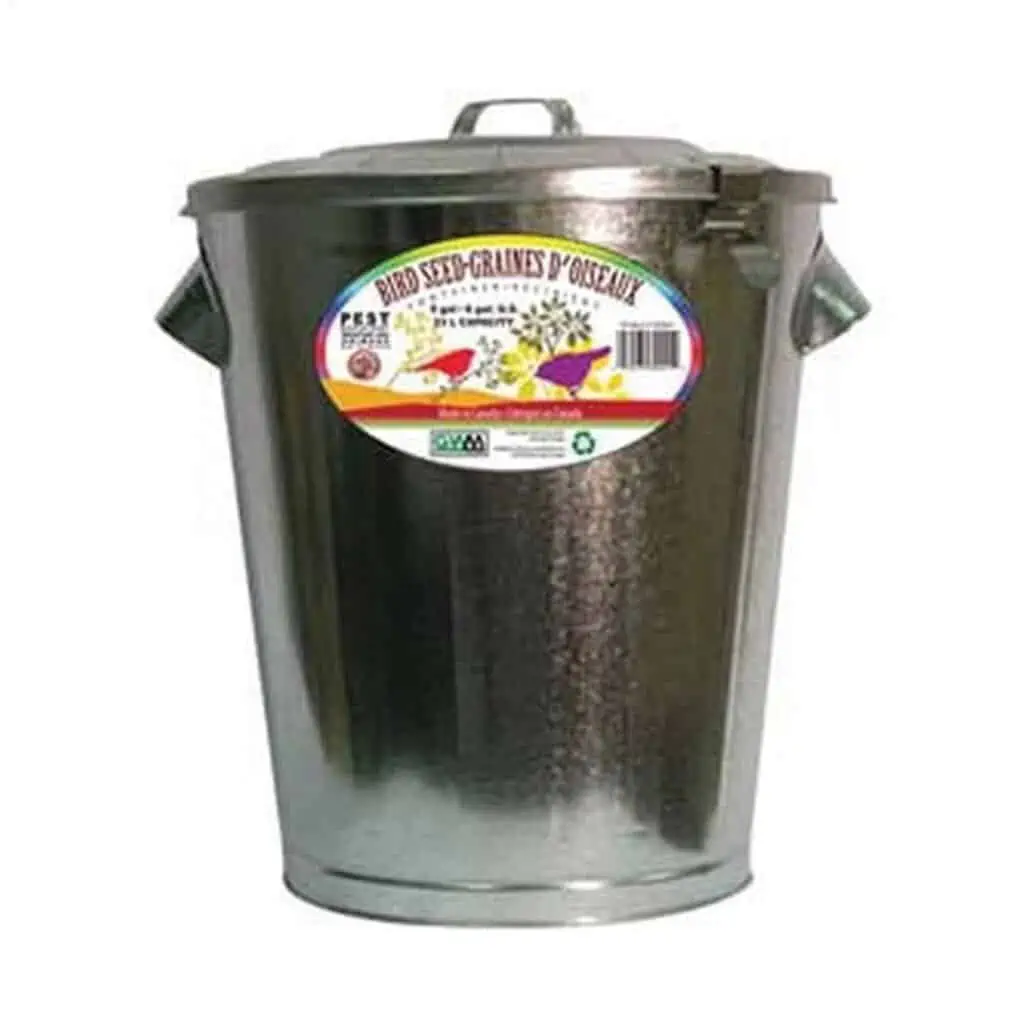 When I first saw this picture, I thought it was a standard garbage can, but read closely – it's only 14.5 inches high, so it's a mini garbage can. You can't go wrong with a galvanized container for safety, as the locking lid will prevent wily animals from getting inside, but the lid may not be completely moisture resistant.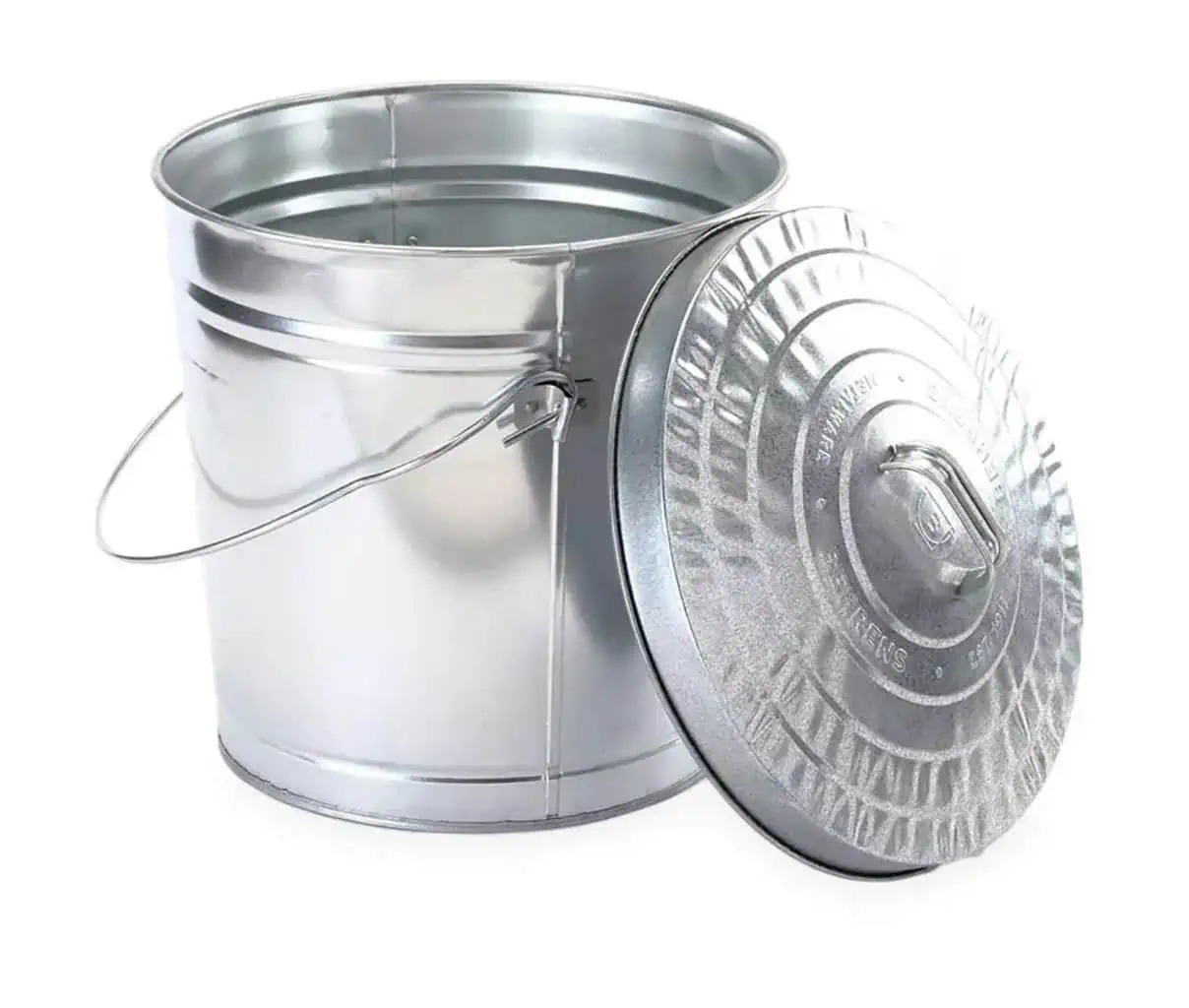 This galvanized can has a locking lid to keep the critters out. I'm disappointed by the thin handle because the container will weigh 50 lbs when full, and that's a heavy load for a thin piece of metal on your hands. I don't know about the moisture-resistant capabilities of this lid, either.
Bird Seed Tips
Here are some additional considerations when storing bird seed:
always discard wet seeds (identified by clumping together, discoloration, musty or damp smell, or sprouting)

– they can harbor fungus or bacteria and make animals sick;

seeds can go rancid, so always use up old seeds, or put the remaining old seeds in a separate container, before you fill up with a new bag;

insects in your seeds (usually moth larvae or beetles) are a great extra protein snack for birds – definitely use

this seed, but

if it's stored inside, these insects will likely spread and invade your pantry's oats, rice, flour, or grain, so: 

isolate the infested seed container in plastic or metal with an airtight lid and only open it outside until the seed is used up;

remember, never use pesticides near birds or their food;

buy in moderation:

seeds will eventually dry out, and some species, like goldfinches, won't eat old nyjer seeds;

the general guideline is that seeds will stay fresh for two weeks in hot weather and four weeks in cold weather;

if your container doesn't come with a scoop, simply reuse a well-cleaned plastic yogurt container or peanut butter jar, and use a funnel for getting small nyjer seeds into a narrow feeder;
if you have many bins or tins, consider adding labels so you know exactly which one to open.
Finally, have fun! You can decorate any container you buy – there are some inspiring and creative designs out there that should spark your creative side.
FAQs
Question: Can I freeze birdseed?
Answer: Yes! General guidelines suggest you can freeze seed for up to a year. Just make sure the containers are airtight to prevent freezer burn.
Question: Won't metal rust?
Answer: Galvanized metal will not rust. Cans meant for inside use are sometimes made of other materials, so those may rust, and you should check them periodically for signs of rust on the inside.
Question: I have rodents trying to eat my seeds! What should I do?
Answer: The easiest option is to switch to a metal container with a locking lid. Rodents can chew through most plastic, but not metal. Alternatively, you can use natural deterrents like peppermint, lemon, or eucalyptus oil, or cayenne pepper, on the outside of the container.
Conclusion
Buy an airtight container for your outside seed storage to avoid spoilage and maintain freshness. If you're keeping your extra seed inside, you have more options, so consider whether you want a utilitarian or decorative storage container. Remember, even a plain container can be decorated using paint or decoupage!
Continue reading:
Best Bird Feeders at Home Depot
The Best Window Bird Feeder You Can Use to Attract More Birds to Your Yard