Birding has exploded in popularity over the past few years. Thanks partially to the pandemic pushing people to find activities they could do solo or outside in the open and because birds are well incredible! With that explosion came a need and want for easy-to-access information on all things wild birds and how you can make their lives a little easier. 
The Inside on BirdingInsider
It can be difficult to find in-depth guides on birds and how they live that also provide an easy-to-find overview for those quick questions. It's even more challenging to find information that is both engaging, full of real-life experience, and written by experts.
Luckily, we have you covered. We offer a variety of content for Bird Enthusiasts. Our comprehensive, in-depth guides cover everything you need to know about wild birds, birdhouses, bird feeders, bird baths, and bird seed.
You'll easily be able to find everything you need, from how to identify your favorite bird to exactly what products are perfect for your local wildlife. We have it all and are constantly updating our content to showcase the best information and products out there. 
We strive to provide you with everything you need to know about wild birds! We want you to have a place where you can find all the information you need. Whether you've been birding for years or just wanted to learn about a Starling or a Hawk's natural habitat, diet, or lifespan, we have that and more. 
Our guides on wild birds will help you learn how to identify them and what they eat, how they live, what they sound like, and how they compare to similar birds. You will be an expert on the bird of choice by the end and always have a handy guide to refer back to in the future.
Birding Insider isn't a bird wiki; while we have an extensive index of information on various wild birds, our content is written by experts with years of knowledge working in the field. They have first-hand experience identifying birds and working with them in various ways. They bring that knowledge to you and provide engaging content that is full of information learned in the wild, not just online or in a textbook. We strive to bring only expert-led knowledge to Birding Insider and invite all bird enthusiasts to discuss their love of birds.
Our Creation Process
Our experts aren't just writers with a part-time passion for birds; these are bird lovers with a part-time passion for writing! Many have dedicated their lives and education to learning about birds, identifying them through both site and song, working with them one-on-one, and helping others learn more about these beautiful creatures.
From formal degrees in Environmental Science, Ecology, and Wildlife Management to passionate home learners, our writers have a variety of experiences bringing unique viewpoints into the various aspects of birding. They've spent thousands of hours out in nature on their own identifying birds and hundreds more leading bird walks, studying how they live and behave, studying conservation efforts and taking the time to truly appreciate the beauty of nature and its animals.
Our editors are here to ensure every article meets our guidelines and that only the best content gets published on the site. They check every article for accuracy, grammar, and formatting, and make sure it's fun to read and easy to follow.
Lastly, we rely on you guys to help us provide the best content. Your feedback is vital to our operation, as it helps us grow as writers, creatives, and visionaries. We always want to do better, so don't be afraid to drop any hints or tips our way! 
Our Core Values
Accuracy 

Passion

Authenticity

Knowledge

Respect of Nature

Love of Birds
Meet Our Flock
Meet a few of our featured writers!
Rebecca Stephenson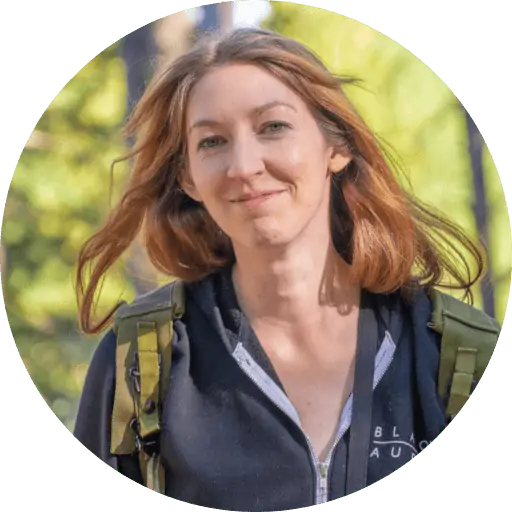 Rebecca has a Bachelor of Science in Ecology & Evolutionary Biology, with minors in Botany and Zoology. One could say she's a well-rounded naturalist. Her passion for birds runs deep; she's religiously fed hummingbirds for years, owned a parrot, led guided bird walks, and participated in many bird studies as a student. Writing for Birding Insider serves as another way to express her passion for birds and the natural world!
Why are you writing for Birding Insider?
I write for Birding Insider because I love sharing my knowledge of the avian world and promoting the conservation of birds and their habitats.
What is your favorite bird?
I have way too many favorite birds, but I would have to say the Canyon Wren and the Great-tailed Grackle are two species at the top of my list.
What started your interest in birding?
I started birding at a very young age – probably when I was around six years old. I was always fascinated by nature and looked for ways to answer the many questions I had about it. Bird guides, tapes of bird songs, and binoculars were a good start!
What is your number 1 tip for someone wanting to get into this hobby?
My number one tip for someone wanting to get into birding as a hobby is: to have patience! Birds are elusive and often reveal themselves in fleeting glimpses. They also tend to go into stealth mode when a noisy human is around. Be ready to sit still in the same place for at least several minutes, looking and listening.
How can someone make their yard more bird-friendly?
The best way to make your yard bird-friendly is to keep cats indoors (cats are the number one killer of wild birds each year) and reduce the number of lights on at night during migration season (many birds migrate at night and are killed by collisions with illuminated buildings), and avoid using pesticides and herbicides (these chemicals end up in insects and plants, which are eaten by birds). You can also offer water, food, and habitat by planting native plants!
Reduce window strikes year-round by placing decals on your windows (Feather Friendly makes a good set, and many local Audubon chapters give decals out for free). Millions of birds are killed each year by window strikes.
Aaron Haiman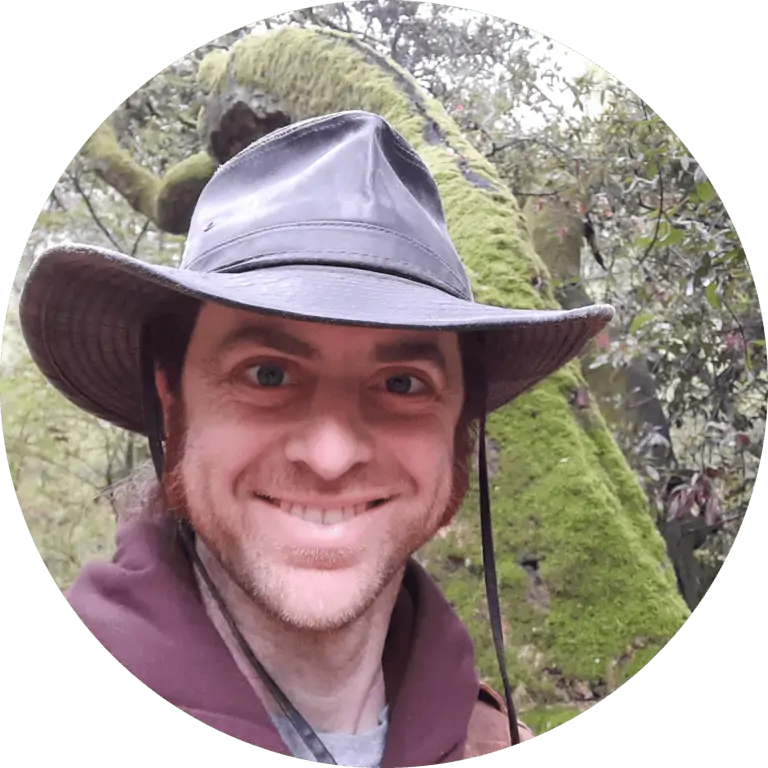 Aaron has been passionate about birds and nature since he can remember. He credits his passion for birds to Allen Fish, the director of Golden Gate Raptor Observatory, and his influence and mentorship over the years.
Aaron has a Bachelor's in Environmental Science from the University of California Berkeley and two master's degrees from the University of California, Davis, in Avian Science and Animal Behavior. Currently, he's a Senior Environmental Scientist for the State of California. He is passionate about sharing his love of birds and making science and knowledge available to all.
Why are you writing for Birding Insider?
I am passionate about sharing my love of birds and birding with others so that they have the opportunity to explore and learn about the natural world around them.
What is your favorite bird?
The bird I am lucky enough to be seeing or hearing at any given moment.
What started your interest in birding?
I have been interested in animals and nature from as early as I can remember. When I was about 6 years old, I met Allen Fish, who is the director of the Golden Gate Raptor Observatory, which is a hawk migration count site not far from where I live. He became a mentor of mine, and I have been bird-obsessed ever since.
What is your number 1 tip for someone wanting to get into this hobby?
Find good birders who are happy to share their knowledge and hang out with them.
How can someone make their yard more bird-friendly?
Add diversity. Maybe that is by offering different types of food like various seeds, nuts, suet, and fruit; maybe add patches of different types of habitat like bare earth, gravel, grass, pile of sticks, bushes, and trees; add water in the form of a birdbath or fountain.
Reina Esser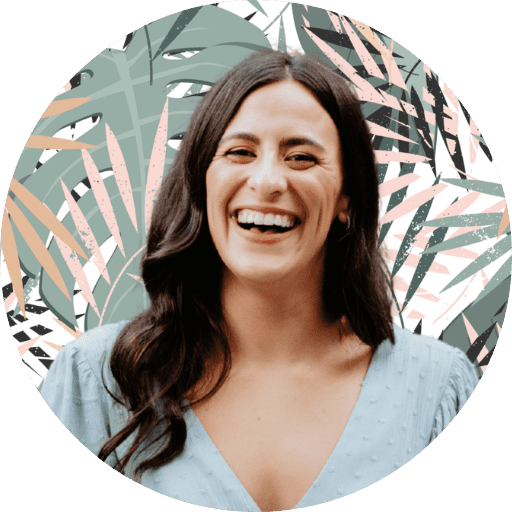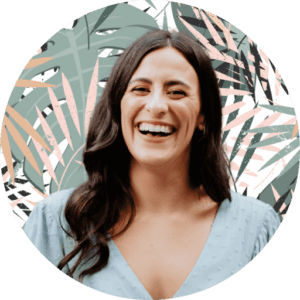 Reina loves watching birds and learning new ways to identify them. When she started her own lawncare company, she fell in love with the world's feathered friends. Currently, she is learning how to identify them from their song! She loves to share her tips, tricks, and product recommendations here on Birding Insider; you can get the most out of your birding hobby!
Why are you writing for Birding Insider?
Why are you writing for Birding Insider? My passion and fascination with birds grow stronger every day, and writing for Birding Insider allows me to share my experiences while learning valuable information along the way.
What is your favorite bird?
What is your favorite bird? This answer changes almost daily. I am currently fascinated by crows on Tiktok or #crowtok, but I could watch owls and hawks ALL DAY!
What started your interest in birding?
What started your interest in birding? I was your average backyard birder for many years, but once I moved into my camper full time and began to travel the United States, I fell completely in love with so many birds I had never seen!
What is your number 1 tip for someone wanting to get into this hobby?
What is your number 1 tip for someone wanting to get into this hobby? Patience is key! If you're feeling discouraged or bored, give the birds a chance to reel you in with their vastly different and interesting personalities.
How can someone make their yard more bird-friendly?
How can someone make their yard more bird-friendly? I've never had more birds in my yard than when I had a flourishing veg and flower garden. They helped reduce the number of pesky insects drastically! You may also try adding a simple bird bath that's refilled daily and a few feeders dispersed throughout your yard to let our feathered friends know they're welcome.